"Oxy"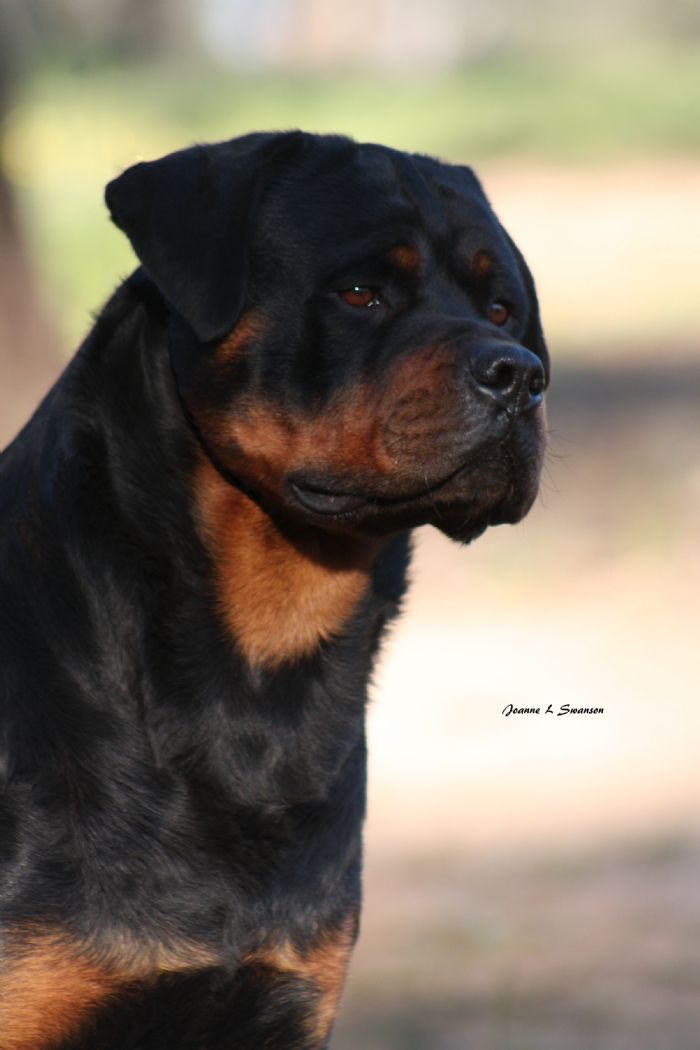 Darkcide Betta Late Then Never
Ox is our new addition to Darkcide Rottweilers, he is out of Darkcide Chasin my Tail (Tango) & NRC(A) Champion & Australian Champion Stolzsein Cannon Bolt (Cannon).
Ox is a large male with a very handsome head, very good pigment, med eyes, excellent markings, strong bone, excellent expression, very good angles, strong topline and heaps of character.
Ox has adapted to the show ring very easily and in 9 shows he has won Best Baby puppy Rottweiler 6 times & Best Baby male puppy 9 times.
Ox was retired from the show ring at a young age after suffering 2 pancreas attacks the second attack was severe so he is now our much loved companion that will live out his life here at Darkcide as our much loved pet.
Ox is JLPP clear.
Contact Details
Joanne Swanson
North West Country Victoria, VIC, Australia
Phone : 0401206680
Email :
[email protected]